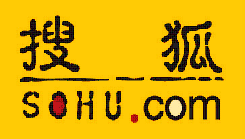 Sohu.com Inc. (NASDAQ:SOHU), a Chinese online media, search, gaming, community and mobile service group reported its third quarter fiscal 2011 results.
Total revenues in the quarter increased to $232.86 million, an increase of approximately 41.5% from the year-ago quarter net sale of $164.06 million driven by solid performance of their online advertising and online gaming businesses. Analysts had expected the company to report revenue of $228.09 million for the quarter.
Net income attributable to the company was $46.81 million or $1.17 per share as compared to $41.01 million or $1.01 per share in the previous year. Non-GAAP net income was $49.03 million or $1.26 per share versus $45.15 million or $1.16 per share a year earlier. Analysts polled by Thomson Reuters expected the company to report earnings of $1.18 per share on an average.
Going forward to the fourth quarter of 2011, Sohu.com expects non-GAAP net income to be between $50.5 million and $52.5 million and non-GAAP earnings per share to be between $1.30 and $1.35. Further, the company forecasts fourth-quarter total revenues to be between $241 million and $246 million.
Shares of Sohu.com Inc. jumped 2.61% to $70.80 in the pre-market session after gaining 7.51% in the previous trading session.
Disclaimer:
The assembled information distributed by headlineotc.com is for information purposes only, and is neither a solicitation to buy nor an offer to sell securities. Headlineotc.com does expect that investors will buy and sell securities based on information assembled and presented herein. Headlineotc.com will not be responsible in any way for or accept any liability for any losses arising from an investor's reliance on or use of information obtained from our website or emails. PLEASE always do your own due diligence, and consult your financial advisor.