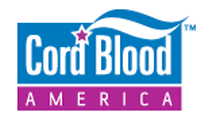 On Monday October 31, 2011, Cord Blood America Inc.  (OTC:CBAI) made an announcement today with reference to the launch of Referral Rewards Program on July 7, 2011, stating that sales of the Referral Program have shown a marked increase from 8 to 21 percent of total sales.
Cord Blood America is the umbilical cord blood system cell preservation company catering to expectant parents and their children across the nation and globally.  It is the parent company of CorCell. CorCell serves as domestic brand for cord blood stem cell collection and storage for Cord Blood America.
CorCell had announced the respective program that offers $200 to anyone making a referral and a $200 discount on the enrollment fee for the family.
At present, Cord blood stem cells are being utilized in the treatment of 75 diseases including leukemia, severe anemia, metabolic blood disorders and immune deficiencies, with further research is being carried on to treat many of the world's most serious diseases, such as diabetes, heart disease and stroke.
Erin Tecca, Business Development Manager, stated that they had full faith in the success of the program though they haven't expected such applaud able response, the new enrollee sales increasing by five percent with every passing quarter. She further acknowledged that the company usually posses large number of referrals, most derived from within their customer base. Consequent to the new Referral Rewards Program, they are receiving more referrals from a considerably larger network of people.
Shares of CBAI ended higher by 19.15% to $0.0560 on over 5.44 million shares, compared to its average volume of 1.68 million shares.
Disclaimer:
The assembled information distributed by headlineotc.com is for information purposes only, and is neither a solicitation to buy nor an offer to sell securities. Headlineotc.com does expect that investors will buy and sell securities based on information assembled and presented herein. Headlineotc.com will not be responsible in any way for or accept any liability for any losses arising from an investor's reliance on or use of information obtained from our website or emails. PLEASE always do your own due diligence, and consult your financial advisor.