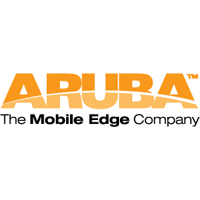 Aruba Networks, Inc. (NASDAQ:ARUN) stated that the profit for the 4th quarter jumped sharply on continuous increase in the demand of its wireless LAN solutions throughout the quarter.
The Chief Executive Officer Dominic Orr in a statement stated that increase in the demand of Mobile devices is continuously multiplying the demand for enterprise mobility solutions.
The company being the suppliers of secured wireless network is benefiting from huge demand for WiFi Devices and has added about 4,500 new customers in last 12 months.
The company's operating expenses for its 4th quarter has went up by more than 50% to $78.1 million.
The company's Net income went up to $68.2 million, or 57 cents per share, from $0.4 million earned in the previous year.
The company after excluding items earned 17 cents per share. The company's revenue for the quarter went up by 47% to $113.8 million. However topped Analysts on an average estimated an earning of 17 cents per share on revenue of $109.2 million.
The Shares of the California-based company Sunnyvale went down by 1% during the extended trade at $16.96 which closed at $17.14 yesterday on Nasdaq.
Shares of the company jumped 20% on Friday.
Disclaimer:
The assembled information distributed by headlineotc.com is for information purposes only, and is neither a solicitation to buy nor an offer to sell securities. Headlineotc.com does expect that investors will buy and sell securities based on information assembled and presented herein. Headlineotc.com will not be responsible in any way for or accept any liability for any losses arising from an investor's reliance on or use of information obtained from our website or emails. PLEASE always do your own due diligence, and consult your financial advisor.