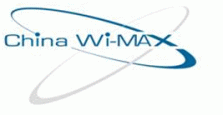 With the signing of the two strategic business agreements, China Wi-Max Communications, Inc.     (OTC:CHWM) is in a state to exploit its fiber assets and wireless frequencies and generate considerable profits streams in the future.
The first agreement has been signed with China CTV Television Network Center (CTVN) with an objective to develop fiber optical networks nationally. This would help deliver Digital TV and other value added services throughout China. Multimedia "three screen" experience to TV, web and mobile devices would be among the preliminary service.
The content would be voluntarily available to CTVN's Chinese subscriber base of 200,000,000 people via 200 TV stations across China.
Shares of CHMW jumped as much as 0.0072 (124.14%) to $0.0130 on over 13.72 million shares, compared to its average volume of 952K shares. The company has market capitalization of $838K.
Disclaimer:
The assembled information distributed by headlineotc.com is for information purposes only, and is neither a solicitation to buy nor an offer to sell securities. Headlineotc.com does expect that investors will buy and sell securities based on information assembled and presented herein. Headlineotc.com will not be responsible in any way for or accept any liability for any losses arising from an investor's reliance on or use of information obtained from our website or emails. PLEASE always do your own due diligence, and consult your financial advisor.