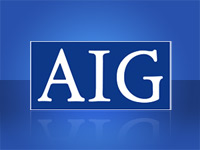 American International Group, Inc. (NYSE: AIG) declined 3.17% to $23.85 in the after hours after the company reported a third quarter net loss of $4.1 billion or $2.16 a share, as compared with a net loss of $2.5 billion or $18.53 per share in the year ago period.  Analysts polled by Thomson Reuters I/B/E/S had on average expected the company to post a loss of $0.63 per share in the quarter, though the range of estimates was wide, from a loss of $0.22 a share to a loss of $0.99 a share.
Genworth Financial, Inc. (NYSE: GNW) gained 3.90% to $6.40 in the after hours after the company reported third quarter 2011 net income of $29 million, or $0.06 per diluted share, as compared with net income of $83 million, or $0.17 per diluted share, in the year ago quarter. Net operating income for the third quarter was $104 million, or $0.21 per diluted share. Analysts, on an average, had expected the company to earn $0.18 a share.
Home Properties, Inc. (NYSE: HME) reported a third-quarter net income of $8.5 million or $0.20 per share on total revenues of $144.62 million. Funds from operations, or FFO, for the quarter were $46.4 million or $0.87 per share, as compared to $38.9 million or $0.79 per share last year. Analysts expected the company to report earnings of $0.87 per share on revenues of $143.11 million for the quarter.
Going forward, the company has decreased the midpoint of its prior FFO guidance for the year by two cents to $3.49. The company's guidance for operating FFO, which excludes expensing of acquisition costs, is four cents higher with a midpoint of $3.55 per share. Analysts currently estimate earnings of $3.49 per share for the full year.
Disclaimer:
The assembled information distributed by headlineotc.com is for information purposes only, and is neither a solicitation to buy nor an offer to sell securities. Headlineotc.com does expect that investors will buy and sell securities based on information assembled and presented herein. Headlineotc.com will not be responsible in any way for or accept any liability for any losses arising from an investor's reliance on or use of information obtained from our website or emails. PLEASE always do your own due diligence, and consult your financial advisor.