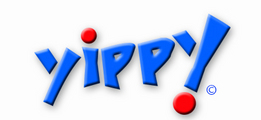 On Wednesday October 19, 2011, an announcement was made by Yippy Inc  (PINK:YIPI) about the agreement which it has entered into on October 14, 2011 with Vivisimo, Inc. for the purpose of converting the existing debts into equity of two promissory notes worth $5,000,000.00 dollars.
Yippy, Inc. with its base in Fort Myers, Florida, is a budding economy technology company engaged in the development of technologies and application services environments with respect to both consumer and commercial market units.
The company is of opinion that the terms ruling the conversion deal are considerably affirmative to both the shareholders and company. Payment of accrued interest obligations has been paid by the company.
According to the terms of the agreement, yippy is mandated to issue 2.5 million Shares of restricted common stock to Vivisimo at the rate of $2.00 per share to satisfy the value of the notes reasonably.
Rich Granville, CEO, Yippy, acknowledged that the company has been successful in converting $5.7 million in Convertible Notes at $2.00 per share since May 31, 2011, which clearly reflects the company's potential of having converted all material debt agreements on the balance sheet, and making the acquirement of further capital much easier. He further stated that their people are striving hard to achieve Ad-tech NYC 2011 as the launching pad for their products and Custom Search capabilities. The company also has expectations from www.football.yippy.com project exhibiting the quality and superiority of their customized topic oriented search products thereby gaining popularity for the products.
Shares of YIPI ended lower by 5% to $0.38.
Disclaimer:
The assembled information distributed by headlineotc.com is for information purposes only, and is neither a solicitation to buy nor an offer to sell securities. Headlineotc.com does expect that investors will buy and sell securities based on information assembled and presented herein. Headlineotc.com will not be responsible in any way for or accept any liability for any losses arising from an investor's reliance on or use of information obtained from our website or emails. PLEASE always do your own due diligence, and consult your financial advisor.