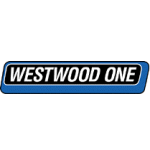 Shares of Westwood One, Inc. (NASDAQ:WWON) went down by more than 40% in last 1 month trading sessions from $5.90 on August 23 to $3.31 on September 22.
On September 6, 2011, the company announced that reigning league MVP and three times Super Bowl champion quarterback Tom Brady will join the NFL on Westwood One for a weekly interview segment with Jim Gray.
On August 25, 2011, the company in partnership with Courtside Entertainment Group announced an exclusive three-hour special featuring current Republican Presidential candidates fielding interview questions from acclaimed talk show host Bill O'Reilly.
Last month, the company announced its second fiscal quarter results; recording an increase of 1.8% year over year in revenue to $40.8 million from $40.0 million in the same quarter last year. This increase was the result of increased advertising revenue from the Company's news programming, partially offset by decreased advertising revenue from other programming. Net income during the quarter increased to $14.0 million from a net loss of $5.4 million in the same quarter last year.  This was primarily due to the sale of our Metro Traffic business on April 29, 2011, which resulted in a gain of $19.3 million.
Shares of producer and provider of traffic, news, weather, sports, talk, music, special events and other programming content jumped 57 cents or 20.80% and closed at $3.31 after hitting its new 52 week low of $2.65 in its last trading session, its 52 week high being $11.60. The market cap of the stock stands at $74.81 million with EPS of -1.29.
Disclaimer:
The assembled information distributed by headlineotc.com is for information purposes only, and is neither a solicitation to buy nor an offer to sell securities. Headlineotc.com does expect that investors will buy and sell securities based on information assembled and presented herein. Headlineotc.com will not be responsible in any way for or accept any liability for any losses arising from an investor's reliance on or use of information obtained from our website or emails. PLEASE always do your own due diligence, and consult your financial advisor.